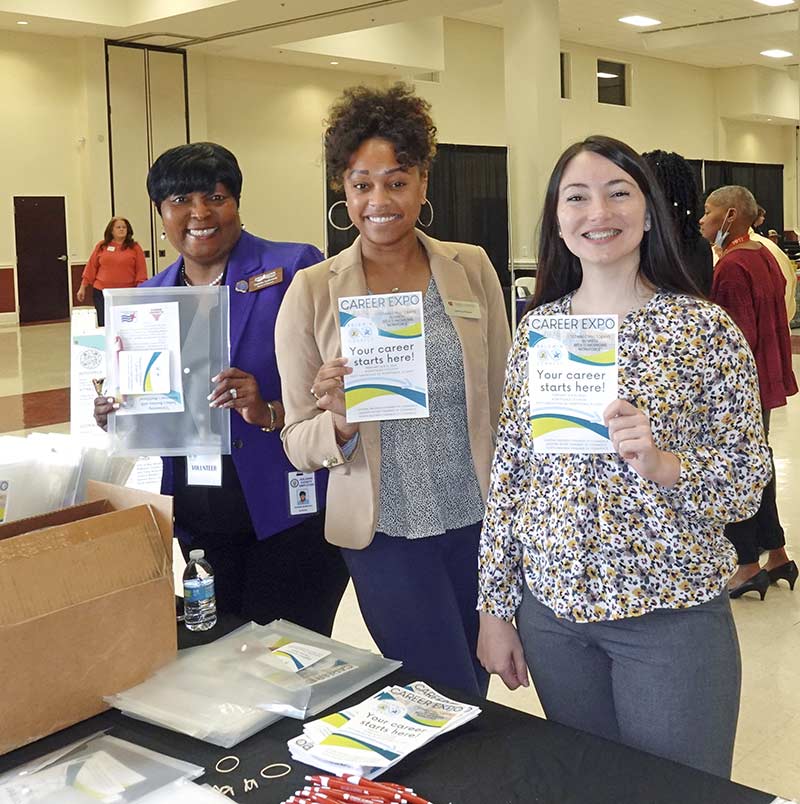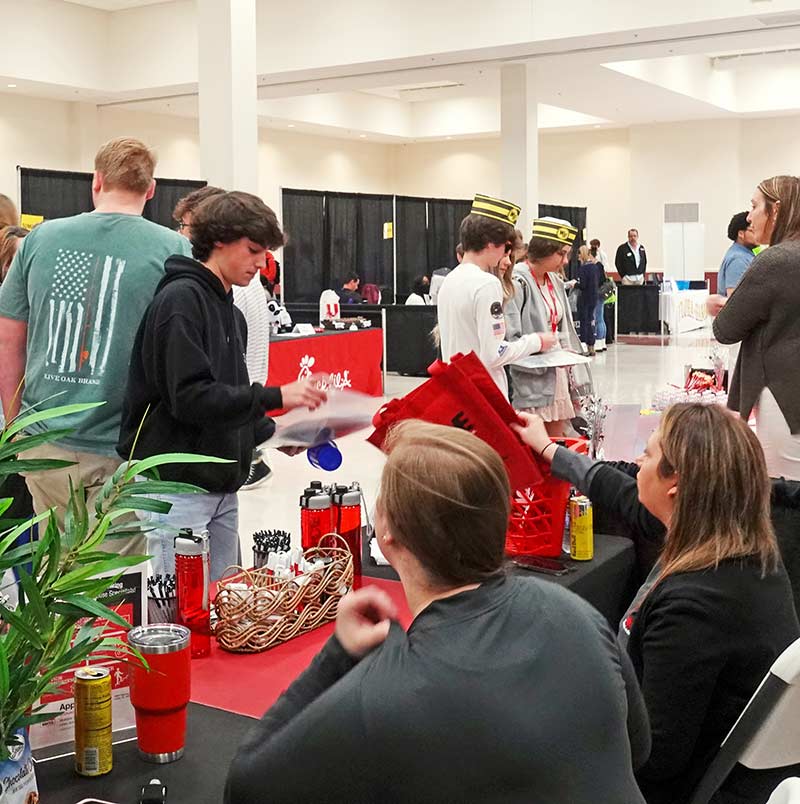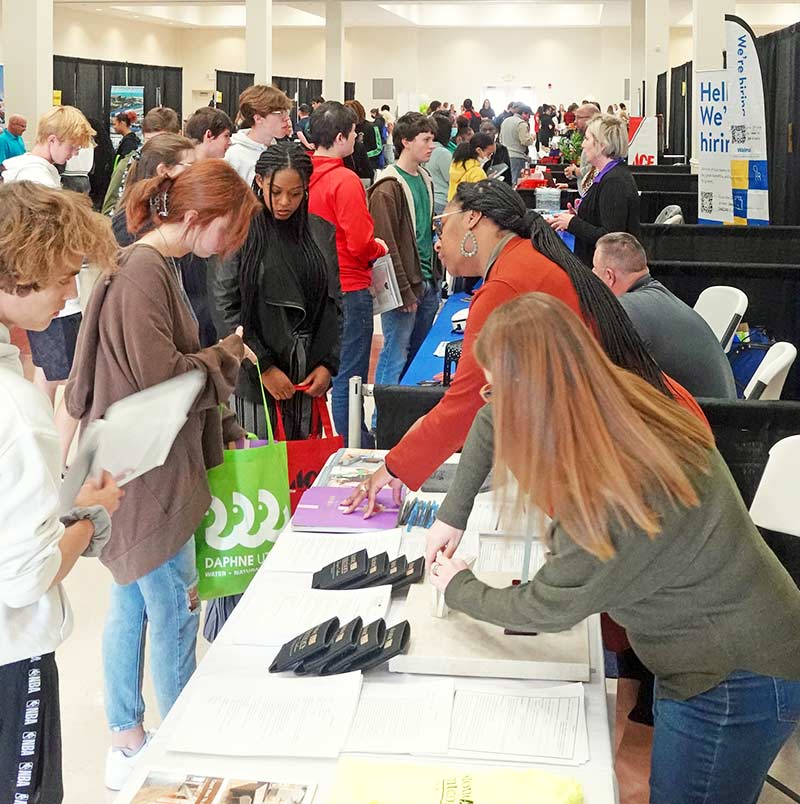 Baldwin Connect Career Expo is a joint career expo hosted by the Central Baldwin Chamber of Commerce, Eastern Shore Chamber of Commerce, and North Baldwin Chamber of Commerce annually in February.
It is held at the Baldwin County Coliseum in Robertsdale and open to the public. The Chambers partner with Baldwin County Public Schools to establish a joint career expo for students, allowing businesses to connect with all schools in a single location. The event bridges the gap between academics and career exploration while helping local businesses fill their talent pipelines and connect with career-ready students. In addition to immediate career opportunities, many participating businesses offer internships, after-school opportunities, and summer jobs.
Students and the general public are encouraged to bring resumes and be prepared to apply for on-the-spot hiring opportunities. There is also a county-wide resume scholarship contest open to High School Seniors.