Annual Meeting & Awards
The Chamber's largest event of the year is a prime time to advertise your business and celebrate accomplishments with your fellow members. Held on the 3rd Thursday in January, the banquet includes a cocktail social hour, a silent auction, a gourmet dinner, and an awards presentation to recognize standout members in each municipality. The brief program announces Business of the Year awards as well as the Chamber Volunteer of the Year, the Generations Award, the Community Impact Award, the Good Government Award, and the Fell Gilbert Mack Pearson Founder's Award.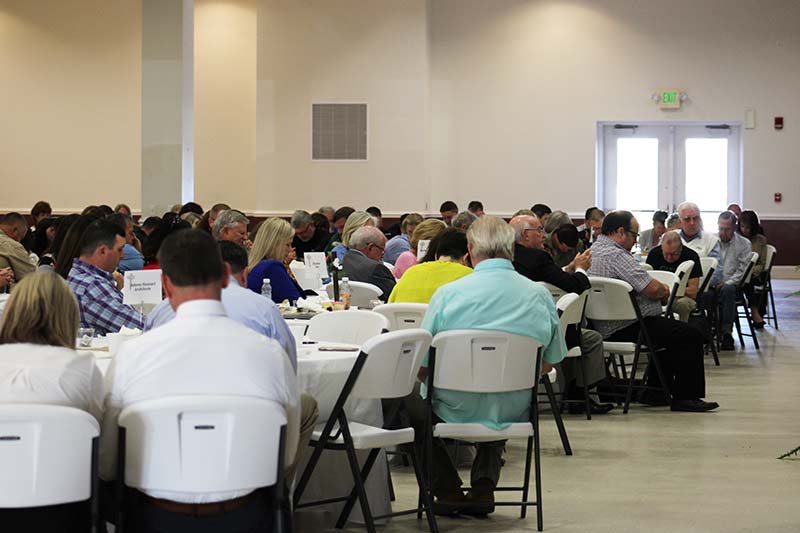 Prayer Breakfast
The Central Baldwin Prayer Breakfast is held annually each May on the National Day of Prayer. Community members, businesses, and churches come together at the Baldwin County Coliseum to enjoy an uplifting prayer, a filling breakfast, and an esteemed keynote speaker. Prayer Breakfast is one of our most popular events, drawing hundreds of Chamber members, elected officials, Church leaders and the community at large.
Honoring Our Heroes Appreciation Lunch
Honoring Our Heroes is an annual event that recognizes our first responders. Each year in May, we show appreciation for our local law enforcement, firefighters and EMTs by hosting a Memorial Ceremony followed by a free luncheon and live entertainment for our community heroes. This event is sponsored by businesses in the local community as well as the Central Baldwin Chamber.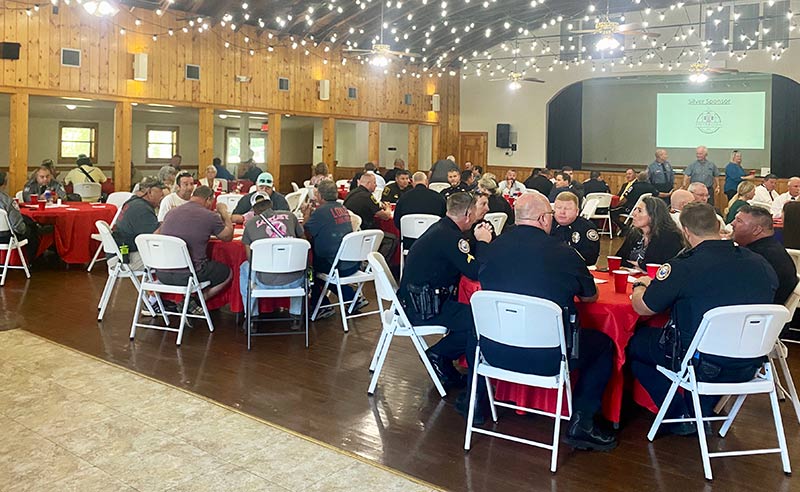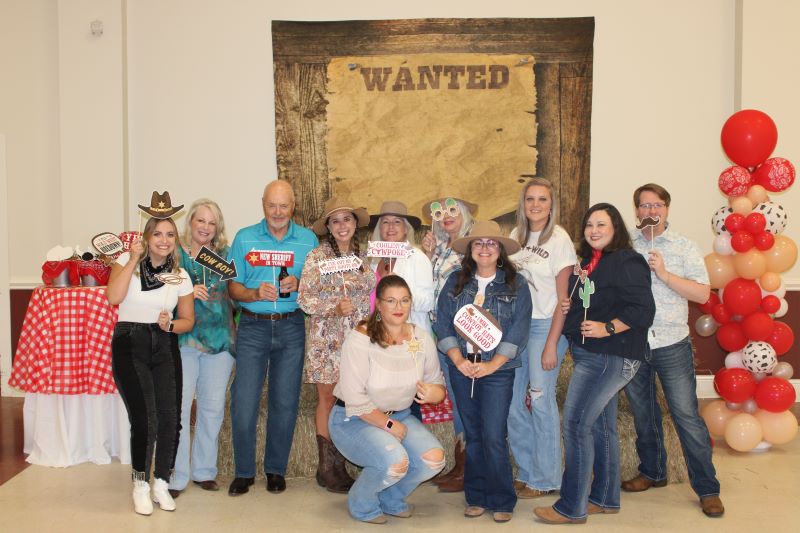 Boots & Bandanas
Grab your best boots and dust off your bandana for a memorable evening of prizes, dancing, and down-home fun at the Boots & Bandanas Drawdown. This country-themed event is held each June and includes dinner, cocktails, live entertainment, door prizes, raffles, a drawdown, and more. Tickets are $100 per couple and include a drawdown ticket. Must be 21 to attend.