The Junior Executive Program is a two-year leadership program that provides Juniors and Seniors at Central Baldwin high schools with opportunities to enhance their leadership skills, engage with community leaders, and participate in Chamber events.
Junior Executives gain hands-on work experience, attend leadership classes, interact with local business leaders and elected officials, and engage in other activities that promote the Central Baldwin Chamber and community. At the end of the program, scholarships are awarded to qualifying seniors.
Applications for the Junior Executive Program are due in March of each year.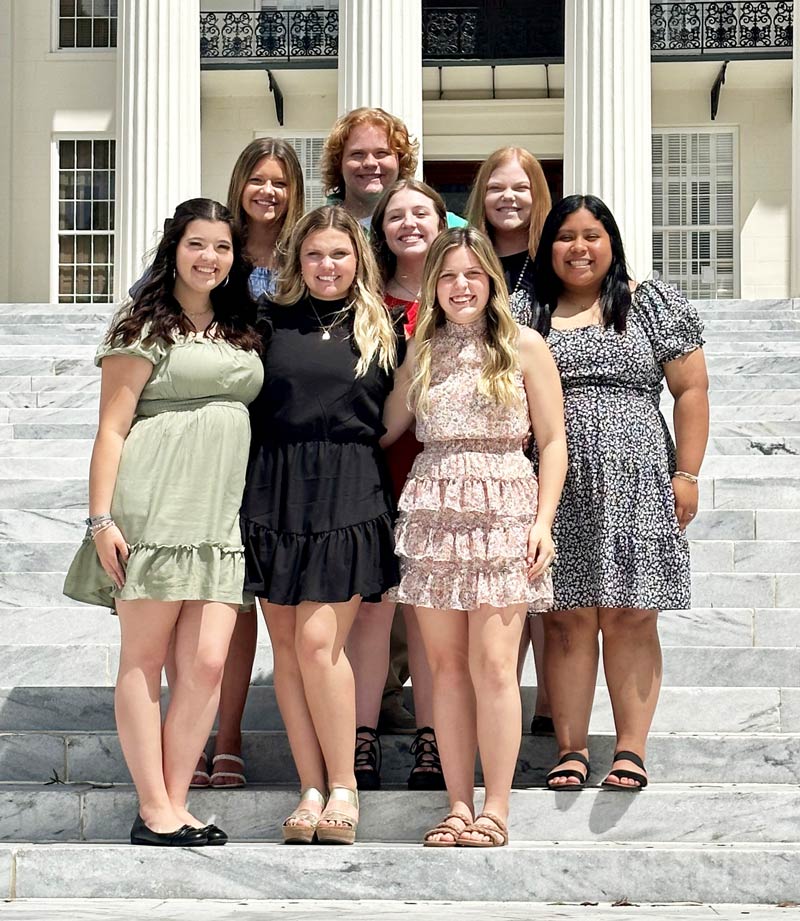 2023 Scholarship Recipients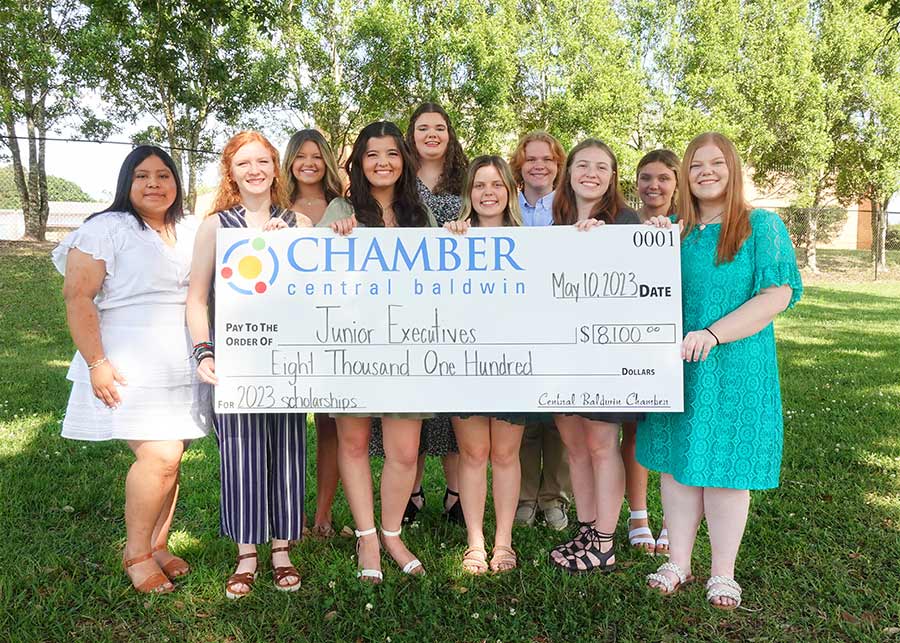 Front row from left: Stephanie Esteban, Macie Mann, Camille Bailey, Savannah Enzor, Julianne Fidler, Makala Wilson. Back row from left: Anna Katherine Driver, DrewAnn Buettner, Tanner Sinclair, and Gabby Rice.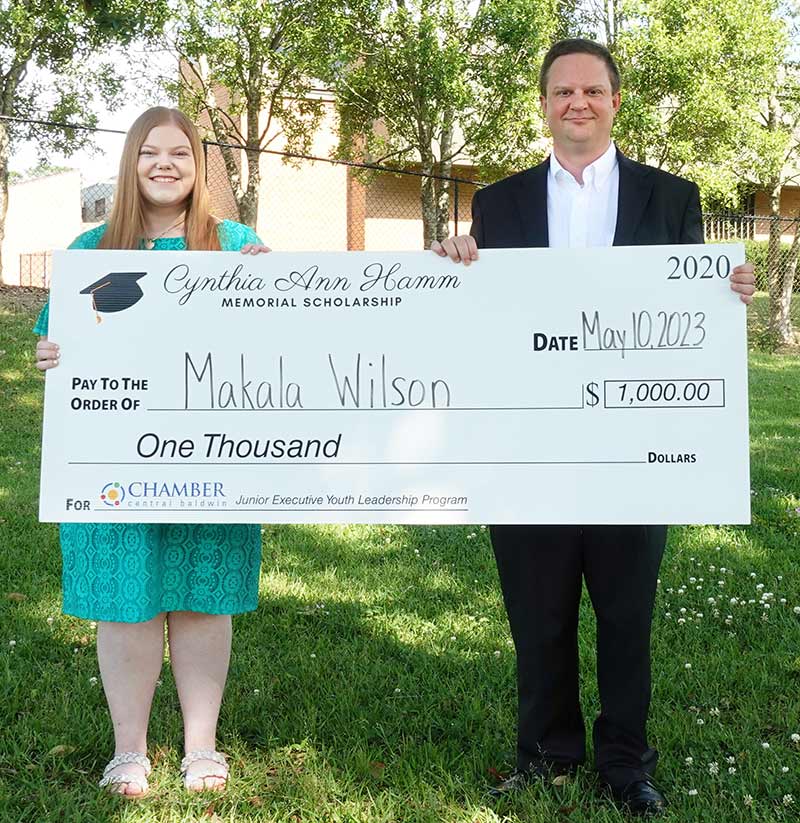 Cynthia Ann Hamm Memorial Scholarship
Makala Wilson and Jeff Windham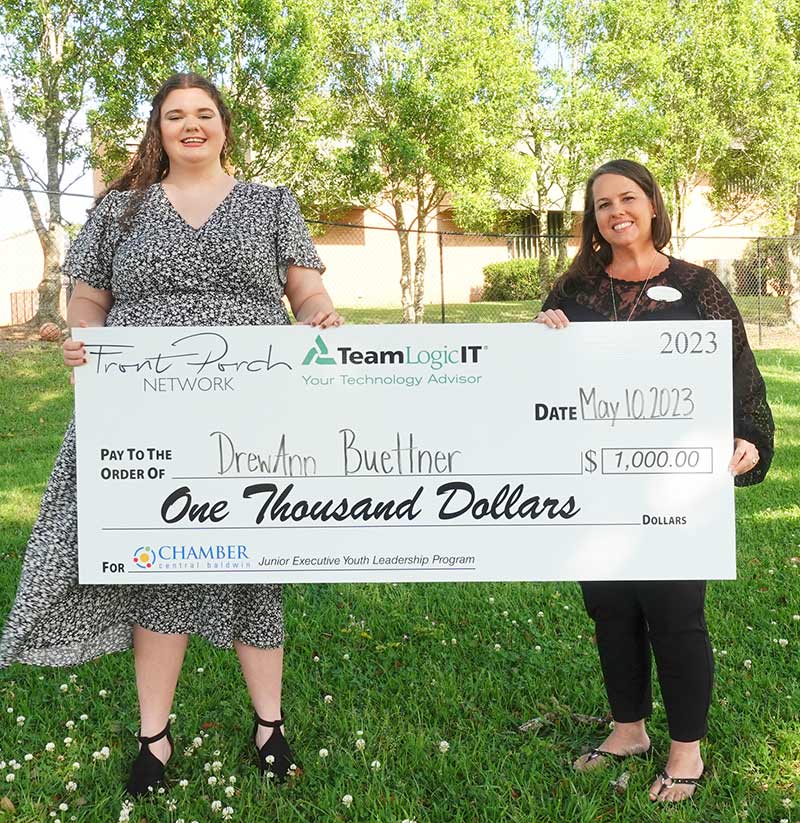 Front Porch Network & TeamLogic IT
DrewAnn Buettner and Eva Faircloth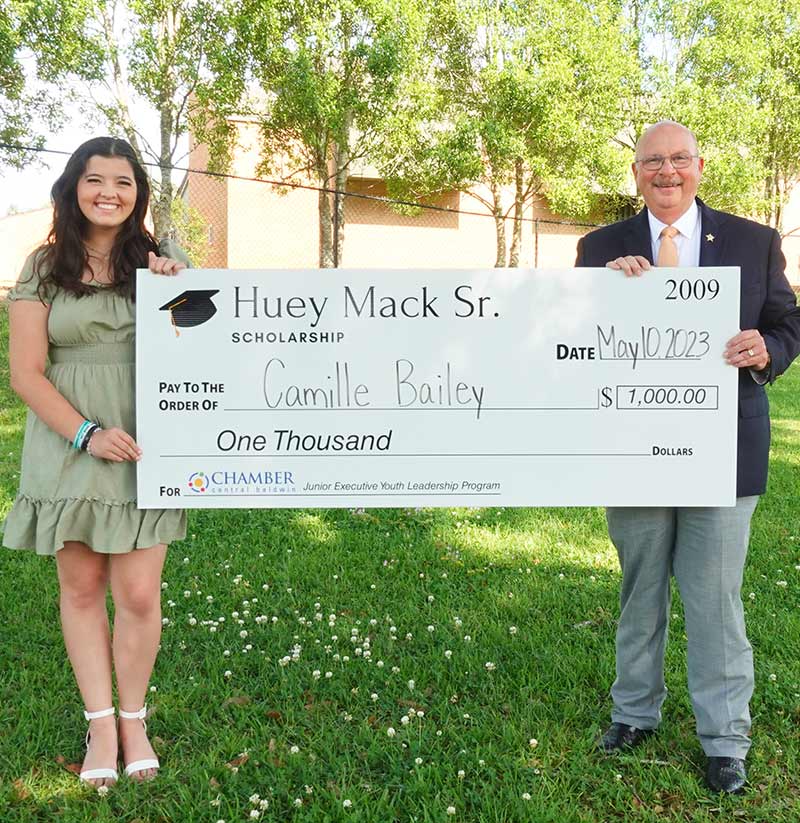 Huey Mack Sr. Scholarship
Camille Bailey and Mr. Hoss Mack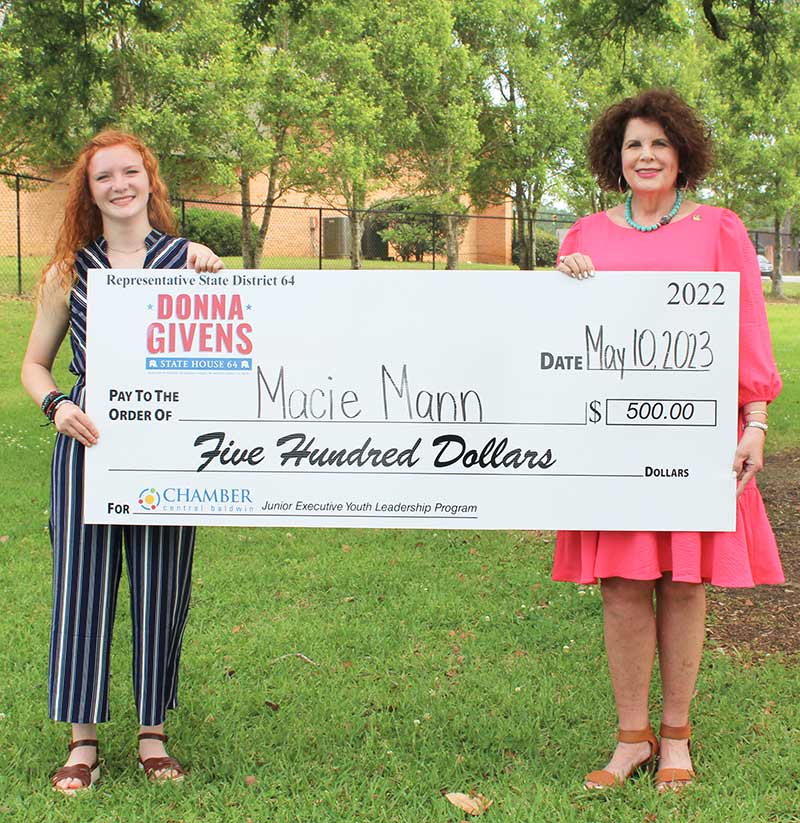 Representative Donna Givens
Macie Mann and Representative Donna Givens